General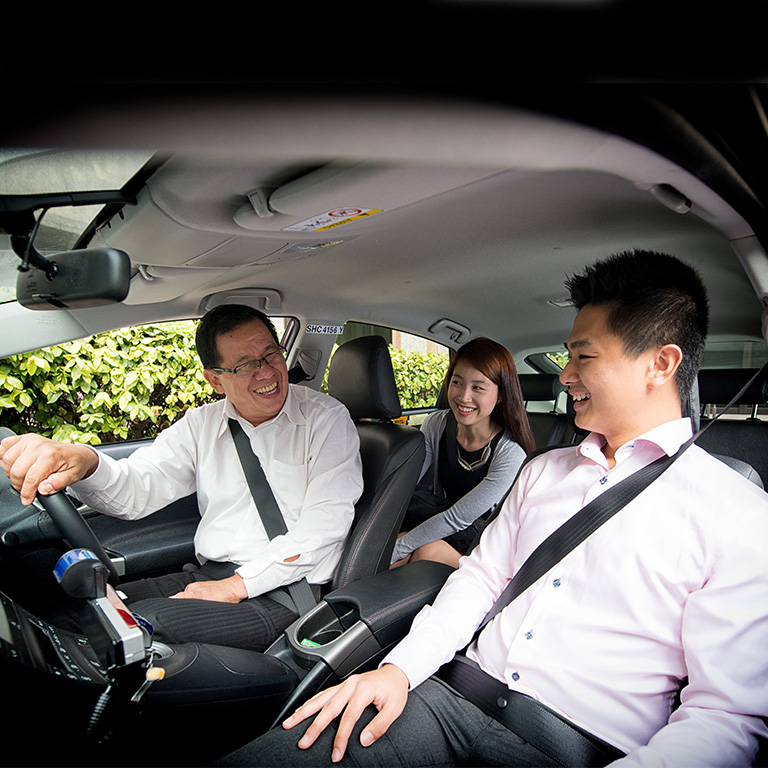 Since 1989, STRIDES Taxi has been providing convenient, customer-centric and safe taxi services in Singapore and across our borders.
No matter rain or shine, we will take you to your destination safely and comfortably. Book our taxi now by calling 6555 8888 or via a local ride-hailing app (Grab/TADA)."
Sustainable Transport
Ride with the Green Fleet! STRIDES Taxi is the greenest taxi fleet operator in Singapore, with a 100% hybrid fleet. We have more than 300 electric vehicle (EV) taxis on the roads currently, and are working to fully electrify our fleet within the next few years.
Customer Centric
Together with our licensed taxi driver-partners, we are committed to providing a pleasant journey for passengers. All STRIDES Taxi driver-partners are trained in defensive driving practices, service excellence, and strive to take the shortest and most direct route where possible
Our green fleet consists of the environmentally-friendly MG5 electric taxi and Prius hybrid taxi.
Book a Taxi
Need a taxi? Just give us a call at 6555 8888 to book a taxi.