General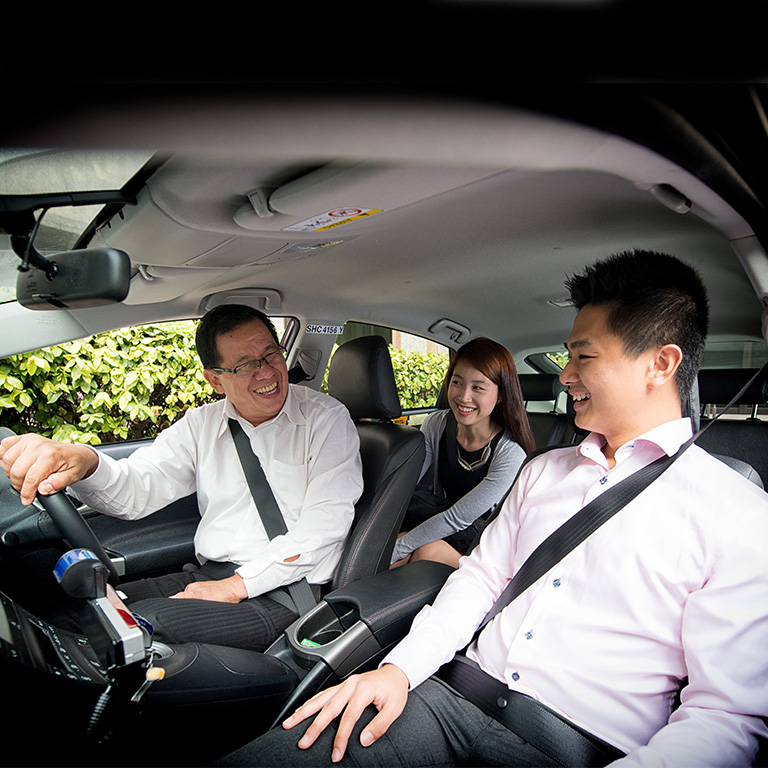 Since 1989, Strides Taxi has been providing inclusive, customer centric and safe taxi services.
Our passengers can expect to travel in clean and well maintain taxis, and driven by licensed and certified driver. Our Strides taxi drivers are committed to take the shortest and most direct route and provide a safe and comfortable ride
Sustainable Transport
Strides Taxi has always been in the forefront of clean energy vehicle adoption. We are the greenest taxi fleet operator with 100% of our standard taxis being hybrid vehicles. We aim to provide a more sustainable transport by changing our entire taxi fleet to battery electric vehicles (EV) in time to come.
Inclusive and Customer Centric
Being an inclusive transport provider, our wheelchair accessible London taxis enable mobility for all by providing a safe travel for individuals with special needs. Our taxis are also equipped with child booster seat to ensure your child's safety.
Our fleet includes the environmental-friendly standard taxis and wheelchair accessible premium London taxis.
Book a Taxi
Need a taxi? Just give us a call at 6555 8888 to book a taxi.
Electronic Road Pricing (ERP) charges
The passenger is required to bear the ERP charges shown on the In-vehicle Unit of the taxi. The ERP charge is deducted each time the taxi passes through an ERP gantry that is in operation.

Please reimburse our driver for the ERP charges incurred during the trip and for Fuji Xerox Towers drop-off.
Payment Mode