General
End-to-end Smart & Green Mobility Solutions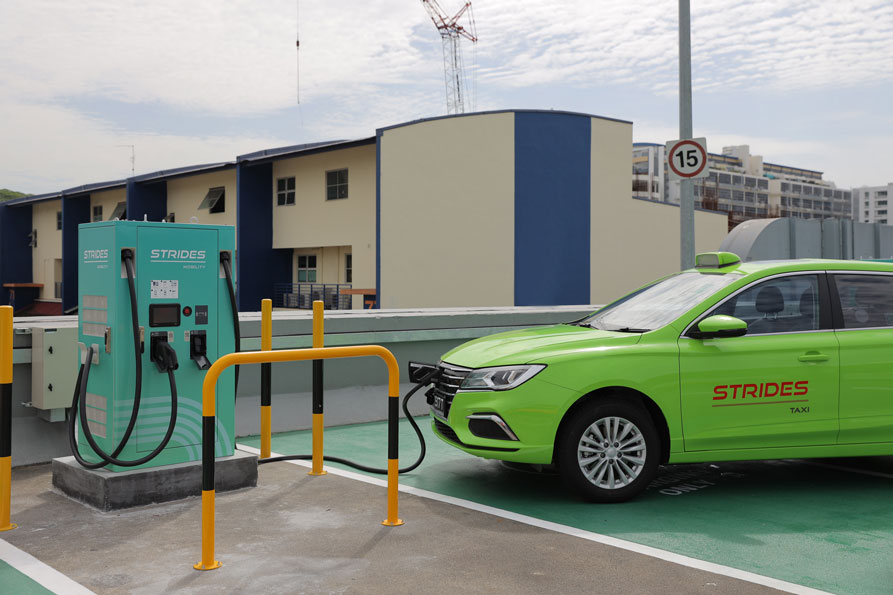 End-to-end Smart & Green Mobility Solutions
Strides Green Tech is a provider of innovative, sustainable, and digital mobility solutions. Collaborating with leading industry players, we offer a wide range of customer-focused solutions to help you accelerate your adoption of green mobility. Whether you are a large corporation or a small business, you can benefit from our expertise to reduce your carbon footprint and improve your operational agility.
Join us as we journey together to decarbonise mobility and create a sustainable future for all.
Drive the change with Strides Green Tech!
Fleet Electrification
EVCo, an electric mobility service company, is a joint venture between Strides Mobility and DST Electric Vehicle Rental (Shenzhen).
At EVCo, we provide corporate customers with a complete suite of tailored e-Mobility services, ranging from the provision of electric vehicles to vehicle maintenance, charging solutions: every step is supported by an integrated digital platform.
Decarbonisation planning (sustainability assessment, green financial planning, electrification transition)
Operations planning (fleet management, driver experience charting, risk-based insurance, online payment)
Vehicle maintenance management (preventive maintenance, after-sales service, battery life cycle management)
Smart Charger for Smart Vehicle
Together with the government's EV Common Charger Grant (ECCG), ChargEco can now help condos & private apartments install, operate and manage smart chargers, and apply for 50%* funding support under the framework. This is part of the government's initiative to encourage the adoption of Electric Vehicle in Singapore. With the introduction of the common EV charger grant, condos and private apartments can keep the cost of installing an EV charging station at a minimum and benefit from the value of future-proofing the properties facilities.
Contact us directly at info@chargeco.global or click here to fill in the contact form to let us know how we can assist you.
View Privacy Policy here.
Transport-Management-as-a-Service
To address logistical challenges, we provide a full suite of transport management services to business and government clients. We can help you optimise transportation resources and improve operational efficiencies through analytics and insights.
Composable Digital Platform
At Strides Digital, we help companies navigate their decarbonisation journey by taking a fully integrated, data-driven and digitised approach. Our e-mobility operating system empowers companies to become faster, smarter, more sustainable, and cost-effective while capturing maximum value along the way. With our cutting-edge technology, we provide an end-to-end solution that allows businesses to achieve their sustainability goals.​​