General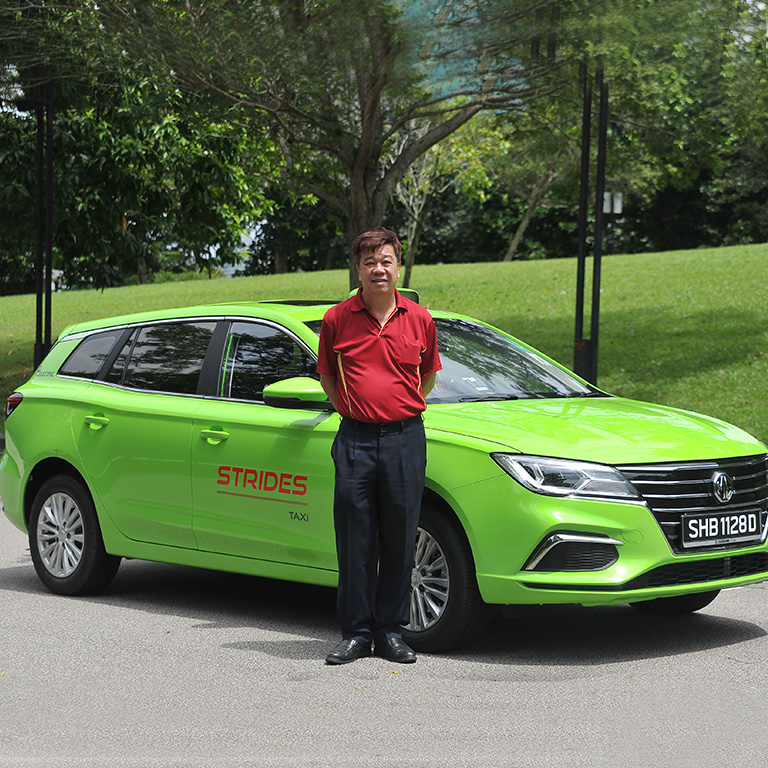 Customer Centric
We have the most choices of taxi rental schemes​ in Singapore (Standard, Low Rent and Flexi). Besides the attractive welfare benefits tagged to the scheme, we also provide training and booking jobs for our drivers (e.g. more than 15 jobs a day and corporate jobs)​.
Sustainable Vehicles
Strides Taxi has always been in the forefront of clean energy vehicle adoption. We are the greenest taxi fleet operator with 100% of our standard taxis being hybrid vehicles. We aim to provide a more sustainable transport by changing our entire taxi fleet to battery electric vehicles (EV) in time to come. This means that you will enjoy a quieter drive and more operational savings.
If you wish to drive full-time, you can choose from 2 schemes – Standard Scheme or Low Rent Scheme. Our schemes come with welfare benefits like Group Term Life & Personal Accident Insurance, Hospitalisation Leave so you can drive with a peace of mind.
​Taxi Rental Scheme
Benefits
Standard Scheme
(Full-time, minimum 1-year contract)

Cash Incentives, Loyalty Rewards
Comprehensive Welfare Benefits
More than 15 jobs per day with Driver App**

Low Rent Scheme*
(Full-time, 1-year contract)

Low Rental
Basic Welfare Benefits
More than 15 jobs per day with Driver App**
* For New Drivers Only
** With our easy-to-use Driver App, all Strides taxi drivers will receive more than 15 jobs a day when you use the app for a minimum of 7 hours. This one-of-a-kind feature means more jobs and more earnings, so you don't spend your time driving around looking for passengers again!