General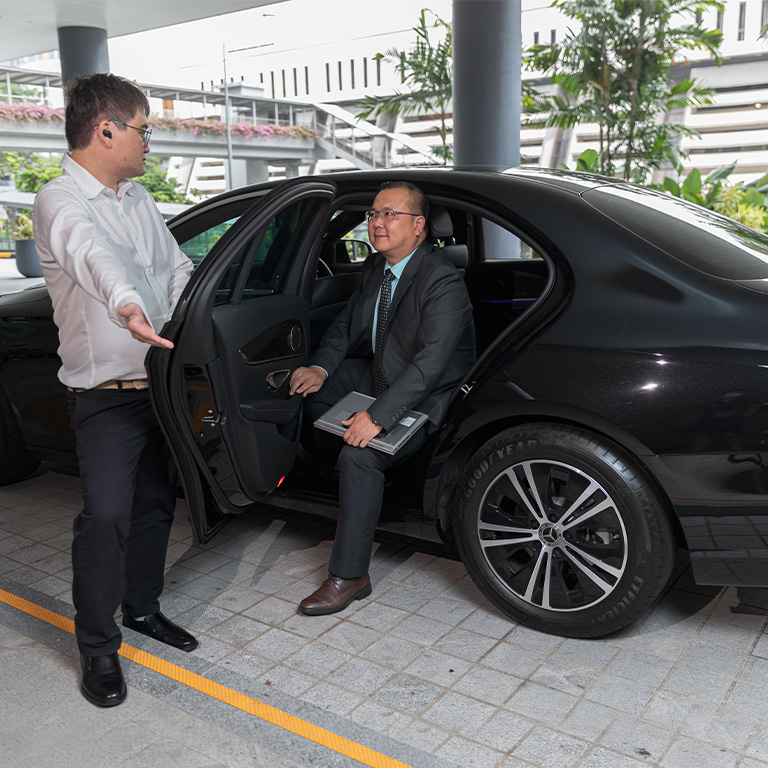 Join our team of elite limousine drivers as we offer the most comprehensive and competitive leasing schemes for our drivers, strengthening our position as 'the driver's choice' by taking care of their welfare.

Our drivers are professionally trained in Infection Control and Personal Protective Equipment (PPE) skills, and we are the exclusive Stay-Home-Notice (SHN) transfers transport provider for Ministry of Transport (MOT). We also support our drivers with jobs to sustain their livelihoods.
Toyota Vellfire
The Toyota Vellfire exudes dignity with a touch of glamour. Its exterior, with the strong lines and glossy black finish makes a bold statement. Its interior features have been purpose-built for comfort and safety in a luxurious package – a testament to quality craftsmanship.
What you can expect:
Corporate Jobs
Jobs from our exclusive limousine counters in Singapore
Reliable Workshop
Insurance coverage for cross border transfers
*Terms & Conditions apply